We continue to support and advocate for older Australians and their families throughout the crisis.
New Way to Stay is open for business. Face to face contact has resumed and we will continue to offer clients the option of a meeting via video conferencing. Here is what we are doing. 
Contacting New Way to Stay – 1800 370707
Tailored Advice and Advocacy for Older Australians. 
"By working together we will help you to design the solutions best suited to your needs".
A Personalised & Streamlined Service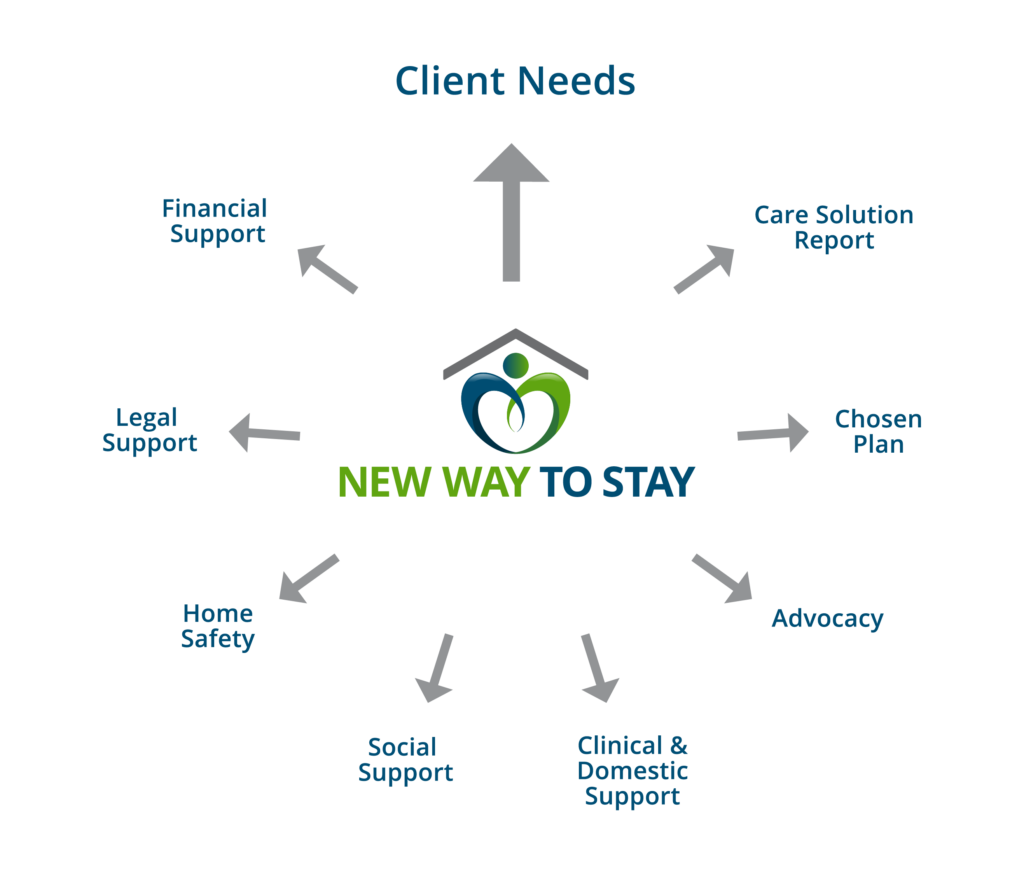 Contacting New Way to Stay
By phone: Our 1800 370707 phone line will remain open 24/7. We will respond to calls during our normal operating times and we have an after-hours message service in place. If the enquiry is urgent you can contact our Directors on their mobile phones as follows:
Louise: 0488 423229
Les: 0407 799606
Email: You can contact us at enquiries@newwaytostay.com.au or use the contact form on our website. 
Video conferencing: We use Zoom for video conferencing and find it very useful. We are happy to help you connect to us via this technology. 
Banking and invoicing: Our preferred method of payment of invoices is via online banking using direct credit. 
Please quote your invoice number
Our advice process if our meeting is via Zoom.
We have streamlined our processes so that they are just as effective over the phone and by using electronic tools.
All correspondence will be sent via email but in cases where people don't have the required technology or skills we will use priority paid express mail or couriers.
We will conduct interviews with clients and family members over the phone and or by using Zoom video conferencing. This includes our detailed fact finding process. We conduct our research using various resources available to us including our Partner network. 
Client recommendation reports
Our Client Recommendation Reports can be delivered electronically or via express post. We will work through our recommendations over the phone or via Zoom and we will accept a scanned copy of the signed authority to proceed form in order to get plans underway for clients. Introductions to our Partner network will be facilitated via phone or video conference. 
Follow up will be via phone, email and Zoom. Invoices will be sent electronically or via ordinary post and payment will be via online banking. 
One of the great advantages of engaging New Way to Stay is that we have an excellent relationship with our Partners and have direct access to their top management team should any issue arise. We will support and advocate for you. 
Our Partners
Our Partners are open for business. They are performing essential services and are in the front line caring for people, offering solutions and giving advice. 
To illustrate that point here is the process one of our Legal Services Partners will employ for producing a Will when a face to face meeting is not possible:
Instructions are taken over the phone 

A draft Will is produced and sent to the client via email or post

A follow up call is made by the solicitor to talk through the draft, make sure the client is comfortable and determine if any changes are needed

The final document is sent to the client together with clear instructions for signing and witnessing the document – extra care must be taken at this stage

The signed document is sent back to the solicitor for checking

The solicitor confirms all is in order and the task is completed

Invoices are sent to the client and payment is made via internet banking
We are proud of the work we are doing and that of our Partner network. If we can help you, a family member or neighbour, please contact us on 1800 370707.
Here are a few more important numbers for reference: